JOB · Interloper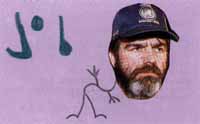 | | | |
| --- | --- | --- |
| (1) | K2 | 3:53 |
| (2) | E1 | 3:55 |
| (3) | K1 | 3:38 |
| (4) | K3 | 3:58 |
| (5) | E2 | 7:21 |
Improvised live to stereo tape by Job at EMRL (1/31/97) and KZSU (11/5/97).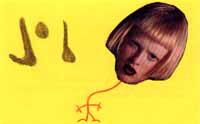 Matt Lebofsky - drums, guitar, keyboard, vocal
Jai Young Kim - keyboards, guitar
Mark Schifferli - guitar, bass

This cassette-only limited edition was released by Freedom From... Records in July, 1998.
---
---
Last modified in September, 1999.