I was born in Seoul, South Korea, on September 21, 1968.


I live in San Francisco, California, and enjoy making music.


My resume is online - browse at your own risk!


Young's Cafe on 22nd Street used to be my favorite place to eat (Szechuan bean curd). Their lease expired recently.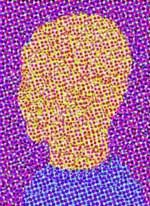 Frequently Asked Questions
1.1 What is your first name?
Jai Young. Contrary to popular belief, my first name is not "Jai."
1.2 How do you pronounce your first name?
Like "jay young."
1.3 What is your middle name?
I don't have a middle name.